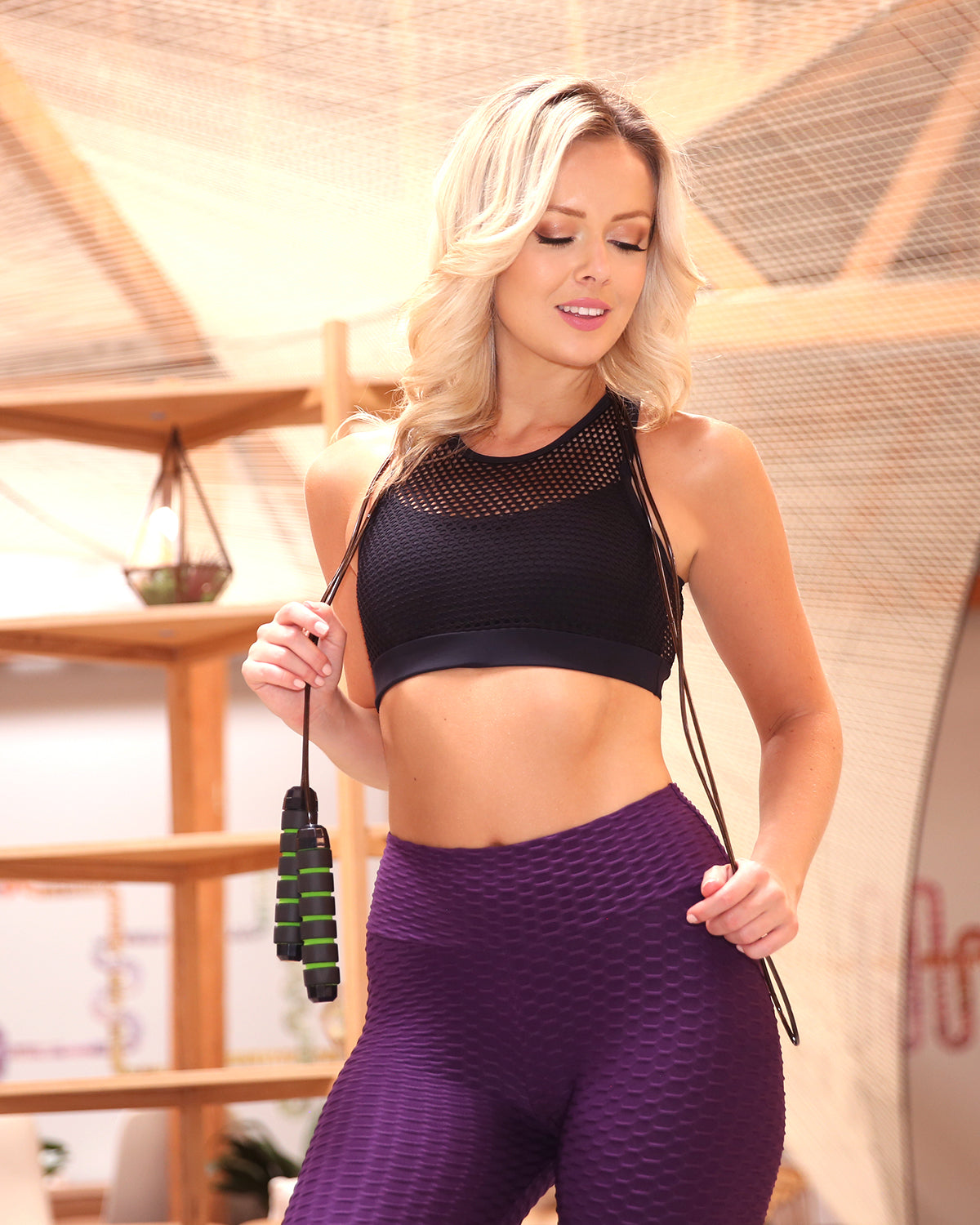 Professional gym adjustable jump rope - Green
Jump Rope with Memory Foam Handles

Feel the burn! Savoy Active‰۪s weighted jump rope features comfortable memory foam handles and a thick speed cable for the ultimate in cardio. Jumping with the ideal amount of weight in the handles gives you muscle build while you burn fat. This makes our jump rope great for all your workouts, including CrossFit, weight training, boxing, speed training, and endurance training.

Savoy Active brings you products that allow you to stay active and crush your goals. Get inspired and realize your full potential with our innovative and smart fitness solutions created with unwavering standards and an athlete‰۪s eye. From triathlons to your daily fitness routine to a walk along the beach, we have the products that will gear you up so you can push past your limits.

Features at a Glance:

Full body workout
Memory foam handles
Smooth jumping
Portable and compact
Durable
Suitable for all levels
Useful for a variety of exercises
FULL BODY WORKOUT: Get in shape with Savoy Active‰۪s weighted jump rope! Jumping rope targets balance, agility, coordination, endurance, and speed. It‰۪s an exceptional cardio workout that has been valued by athletes, CrossFitters, weightlifters, boxers, and anyone who wants to burn fat, increase endurance, and take their fitness to the next level. This jump rope will be your go-to fitness accessory whenever and wherever you want to exercise.

MEMORY FOAM HANDLES: The design of this weighted jump rope features comfortable memory foam handles that form to your grip and decrease any strain on your hands and wrists. Constructed of high-quality aluminum, they are durable yet amazingly lightweight. This allows you to get in an excellent workout without any distress on your limbs and joints.

SMOOTH JUMPING: This weighted jump rope provides a smooth rotation, no matter how fast you jump. It‰۪s made with materials that weight it perfectly and is designed for your ease of use to control rope cycles at the most even speed, which also prevents any rope tangles.

DURABLE: Our jump rope is constructed to withstand daily use during your most intense workouts. Its durable composition safeguards you from any snapping or breaking, so you can work out with it for years and never replace it.

ALL LEVELS: Regardless of your fitness level, you'll be able to get your cardio in easily with our weighted jump rope! Appropriate for men and women of all shapes and sizes, this jump rope is perfect for many different workouts, including boxing, CrossFit, and low-impact exercise programs.

Where do you ship?
We ship orders worldwide.
What is your delivery time?
Orders are usually shipped within 3-5 working days.
Express delivery is the next day, 3 days options and other overnight or express services you may need.
Do you accept returns?
Unfortunately, we do not accept returns for sale items or gift cards.
Unless there are problems such as delivery damage, otherwise. Any applicable courier will not be refunded.
Damage and problems
Please check your order when receiving it. If the item is defective, damaged or received the wrong item, please contact us immediately so that we can evaluate the problem and solve it.
You must contact us within 48 hours for replacement. No exchanges or returns will be accepted after 48 hours.
You can contact us at jackie@babesandbarbells.com. If your return is accepted, we will send you a return shipping label and instructions on how and where to send the package.
Items returned to us without first requesting a return will not be accepted.